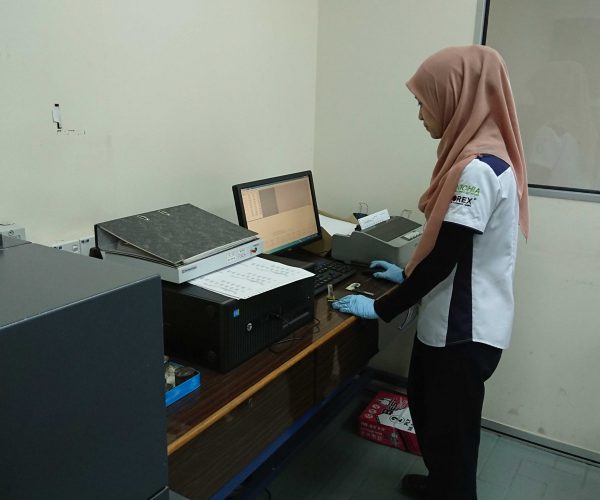 The latest addition to the Leeden Powerweld operations, Factory 3 was commissioned in 2011. Specifically designed for the manufacture and testing of MMA Stick Electrodes, Factory 3 covers a total land area of 138,320 square feet with 66,300 square feet of covered area.
The total capacity of the plant is 28 tons per single shift of 11 hours and is completely dependent upon the type and size of electrodes produced. With an average product mix, the capacity is 8,400 tons.
The products manufactured in Factory 3 cover a comprehensive range of consumables used in a wide range of welding processes. This myriad of product offerings includes:
All sizes of general purpose 6013 electrodes
High tensile 7018 & 7018-1 electrodes
Stainless Steel – 308L, 309, 309Mo, 310, 312, 316L and 347
Iron powder electrodes 7024
Hardfacing 350, 700
Abrasion Resistant AB9, AB22, AB33, AB41, AB43 and Tool reclamation TC electrodes
Several grades of MnNi electrodes
Nickel and Nickel Iron Cast Iron repair electrodes
Plant and machinery employed in the Electrode Factory include:
1 Semi-Automatic Powder Weighing and Blending Plant. For the production of Flux Coating compounds
3 Dry Drawing machines. For the drawing of feed rods 5.5mm to the required core wire – 2.5mm, 3.2mm, 4.0mm and 5.0mm
Straightening and Cutting machines
5 sets of Wet Flux Mixing machines
4 Flux Slug (Cylinder) presses
4 Electrode Extrusion Presses including Conveyor system, End Cleaning and Buffing, and Take Off conveyor
Get Answers To All Questions That You May Have
We will answer any questions you may have about our online sales.
Innovative leader in the manufacture, sales and service of welding consumables in the welding industry.
PRODUCTS
Electrode
MIG Wires
TIG
Fluxed Cored Wire
Arc Machine
Saw
Saw Flux
Distributor Ship
Factory 1
No.168, Jalan Usaha 12,
Kawasan Perindustrian
Ayer Keroh,
75450, Ayer Keroh, Melaka
Factory 2
131-C, Jalan Usaha 5,
Kawasan Perindustrian Ayer Keroh,
75450 Melaka, Malaysia
Factory 3
127-A, Lot 61 Jalan Usaha 9,
Kawasan Perindustrian Ayer Keroh,
75450 Melaka, Malaysia
Phone:
(+60) 6 232 3288
(+60) 6 232 3286
(+60) 16 229 7305
Fax:
(+60) 6 232 3200
Email:
marketing@power-weld.com
Subscribe to our newsletter